X - Edited by Kyell Gold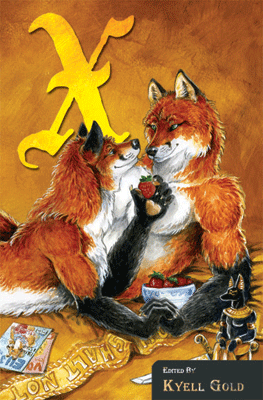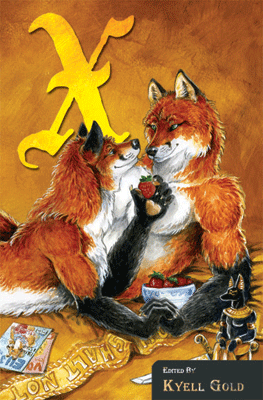 X - Edited by Kyell Gold
Ten stories, each one themed around one of the Ten Commandments, but with an adult furry twist. Alex Vance, Renee Carter Hall, Whyte Yote, Kyell Gold, pyrostinger, Fuzzwolf, Jonas, Not Tube, K. M. Hirosaki, and B. C. Currier contribute to this innovative anthology.
While the subject matter is clearly not something you will find in Sunday School, it was ultimately surprising how many of the stories ended up re-affirming the intent of the original Commandment in the end. So, you still get your moral fiber -- you just get there by a different... sometimes stickier... road is all..
Illustrated by Heather Bruton, Nylak, Adam Wan, Blotch, ShinigamiGirl, Jonas, DNApalmhead, oCeLoT, and Savannah Horrocks, with a full-color cover by Heather Bruton.
This book contains adult material.